For checking low pressure such as on natural gas equipment. Low pressure gauge built into ABS plastic case for easy in use and durability.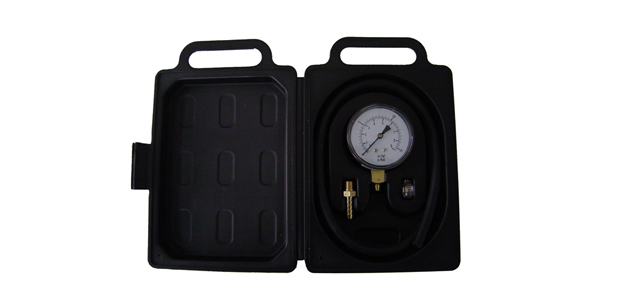 Specifications For LOW PRESSURE TEST KIT
Gauge
Dial
2.5"(63mm)
Case
Black Steel
Diaphragm Element
Phosphor bronze
Lens
Polycarbonate
Connection
Brass Hose Barb (1/4")
Ambient Temperature
-40F to 150F (-40C to 65C)
Range
0-15" water/oz/in2; 0-35" water/in2; 0-100" water/in2
Accuracy
+/- 2.5%
Case
Tube Nipple
Rubber: ID x 0.295" (7.5mm) OD x 0.512" (13mm)
Case
ABS Plastic: 6.181" x 9.449" (157mm x 240mm)
Accessories
Rubber tube: 3.66" (93mm) length; 0.256" (6.5mm) ID x 0.374" (9.5mm) OD.
Brass fitting and fastener.